Door County- Wisconsin's Lake Michigan Vacation Getaway
Door County- Something for Everyone

Whether you're staying at one of our rental cabins or not, Door County, Wisconsin's premier Lake Michigan vacation spot, has all sorts of recreation, lodging options, and attractions to make your vacation your most memorable ever.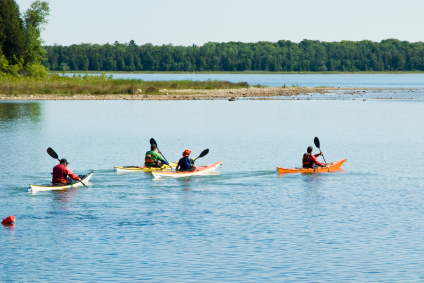 For outdoor types, the 300 miles of shoreline lead to every type of water sport you can think of. There's the famous salmon and lake trout fishing on Lake Michigan, powerboating and sailboating adventures, windsurfing, kayaking and canoeing, swimming and snorkeling, and more.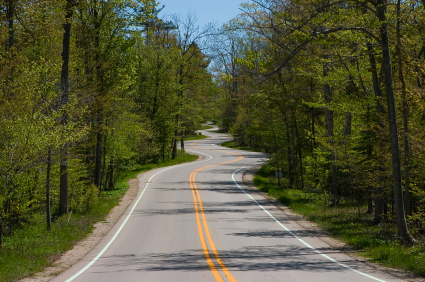 Lake Michigan isn't all, though- there are bike tours, golfing, and five state parks (plus spectacular county parks). Since Door County is such a vacation destination, whatever it is, you can bring your own gear or go with one of our many outfitter / tour businesses. For arts or festival-oriented folks, Door County has plenty of other attractions. Unique galleries and shops can be found in the towns and around the peninsula. Summer has a parade of community get-togethers, fairs, and other events. The Birch Creek Performance Center puts on a variety of concerts all summer, and the Peninsula Players provide outstanding theater performances throughout the vacation season.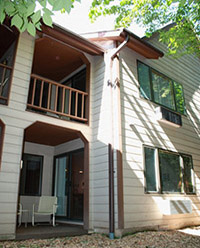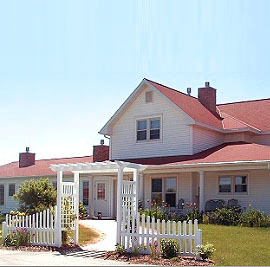 Door County Lodging-
From Camping to Comfort
Door County has lodging choices to suit anyone and any visit. Whether you're here for weekend or for the summer, whether you've planned since last year or just got a quick invitation, there's something for you.
Hotels, Inns, and Bed & Breakfasts

For a short stay, lodging is available in any of many B & B's, several midsize inns, and hotels. You decide what suits you best, because Door County will have it.
Door County Camping
Many people love camping here, often in one of our five (!) beautiful state parks. From RVs and campers to tenting it solo or with friends, Door County accomodates every camper with both public and private campgrounds.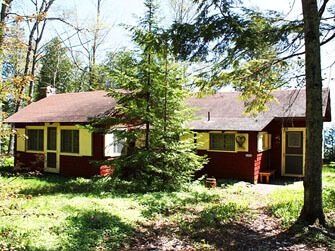 Door County
Rental Cabin Lodging
Of course, we think a (rental) cabin of your own on the Lake is the best kind of Door County lodging. Eat in, on the beach, or dine out. Go camping a night or two if you want. Or do nothing but enjoy the peace and privacy. A rental cabin lets you choose the best of everything!
A Vacation For the Whole Family
With activities and destinations for all ages, Door County gives everyone a vacation to remember. There are kid-friendly destinations at beaches, parks, and local tourist draws, shopping, concerts and theater for the grownups, scenic attractions for some, outdoor sports for others- and a fantastic variety of top-notch restaurants and eateries for everybody! And the Peninsula is just the right size- wherever you are, there's nothing that's more than a short drive (and maybe a ferryboat ride !) away from your cabin, hotel, or other lodging. There's no better place than Door County for a Wisconsin vacation to remember.