"It's All About the Lakeshore" Lake Michigan Rental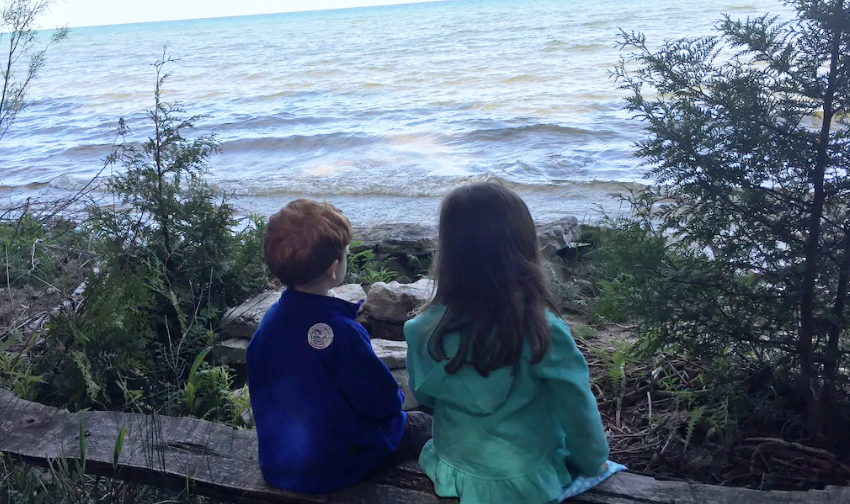 The Perfect Lake Michigan Cabin
It simply couldn't be more inviting. Come, sit, relax and be transported by the primal life force sounds and sights of Lake Michigan. Be comfortable indoors, or create memories as you connect with the Great Lake. No hours, no days. Vacation the way you want to.
On Door County Peninsula's eastern shore on Lake Michigan, our beautifully kept and maintained vacation cottage is the perfect base for a time you'll treasure forever.
6018 Lakeshore Rd. Jacksonport, Wisconsin
Vacation Your Way
2 Bedroom, 1 Bath
Beds: 1 Queen, 2 Twin
Decorative Wood Stove
Ceiling Fans
Fire Pit on the Cliff
Sunrise Water View
Bicycle Storage(lockable)
Outdoor furniture
Microwave and yes,
Fully Functional Kitchen
TV-DVD-CD-VCR-Blu-ray
Smart TV Connected to Internet
Log in directly to Netflix-Apple TV-Amazon-Etc Accounts
Plenty to Do in Door County
The State Parks have wonderful programs/nature tours(you can call or drive over for their schedule). White Fish Dunes State Park tops them all with the sugar sand beach and great trails. Cave Point County Park(no sticker required )is a short distance south. We're minutes away from the "active" side of the peninsula where you can take in the Starlight (outdoor) Theater, Peninsula Players, music at Birch Creek Music Performance Center, or others. On our "refreshingly quiet" side in nearby Jacksonport there are the Square Rigger or the Old Town Bakery for an excellent breakfast, Mike's Port Pub for a great burger or Friday Fish Fry, and Island Fever - fun restaurant.